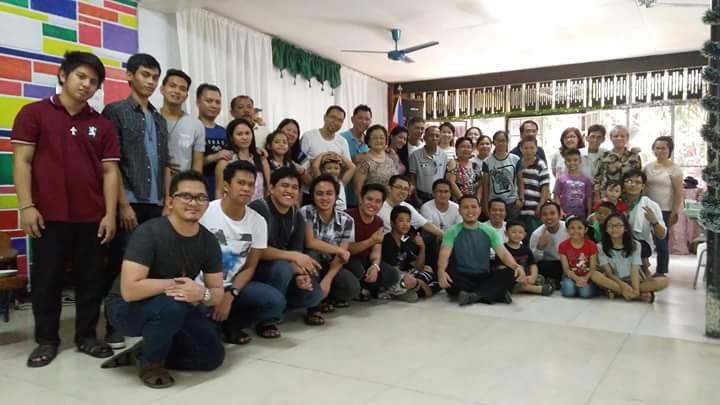 Last October 28, 2017, the Scholasticate community had a family and cultural day. It was held at the old Montfort Center in New Manila, Quezon City. The celebration was attended by the Scholasticate Community, Collegians Community, International Novitiate Community, Old Montfort Center Community, and the families of the scholastics.
The gathering started with the celebration of the Holy Eucharist which was presided by Fr. Norwyn Baydo, SMM, Scholastic Master, with Fr. Rene Bustillo, SMM, Postulant Master and Fr. Paul Arnel Lucero, SMM, Novice Master, as concelebrants. The Mass was followed by the introduction of the different Montfortian communities and the families of the scholastics. After the introduction, the scholasticate community entertained everyone with their cultural presentations and some games which was participated by their families and the SMM communities.
Lunch was then served after all the presentations. The scholastics themselves prepared the foods that are specialties in their respective places.
After lunch they had an open house. They brought their visitors to the Scholasticate building and allowed them to see their rooms, including the room of Fr. Norwyn.
They ended the celebration by bringing their families to the Collegian Formation House and the Montfort Center of Spirituality in Scout Madriñan, Quezon City, to pray the creative rosary and to see the Marian exhibit organized by Fr. Federick Yumang, SMM, the delegation bursar and the director of the Montfort Center of Spirituality.
It was indeed a fruitful celebration! Glory to Jesus in Mary! Glory to God alone!