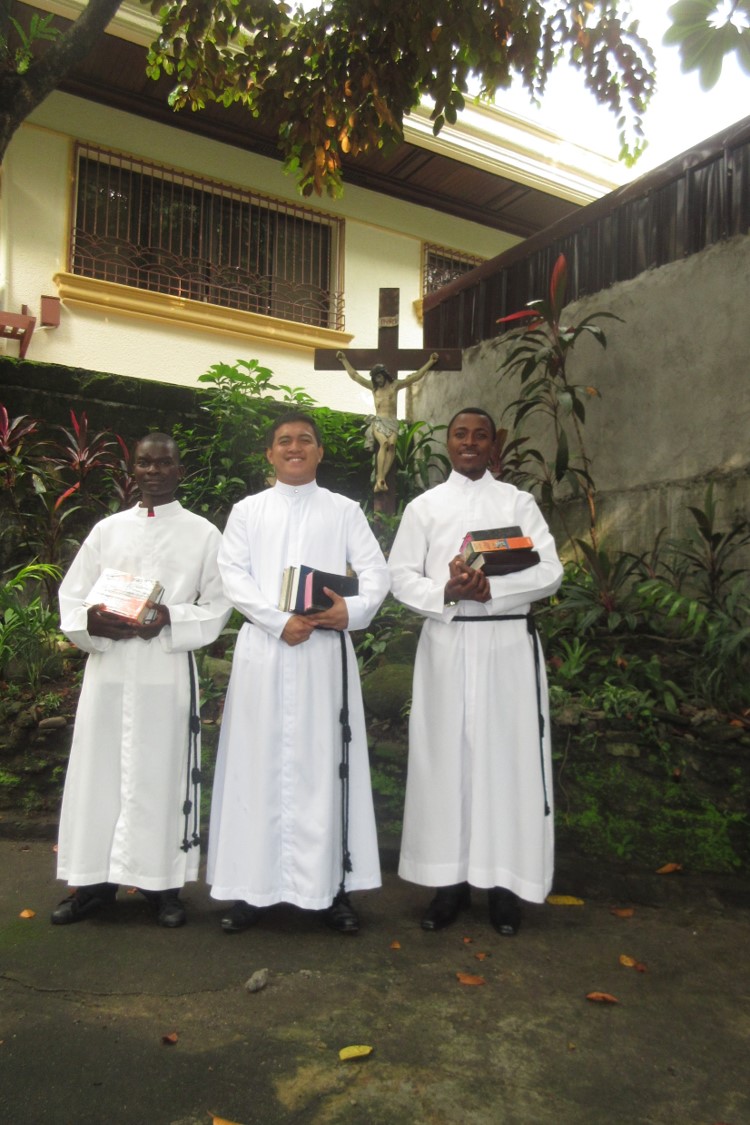 "They Stayed with Him that day"
This year, we have been privileged to begin our Novitiate at the International Montfortian Novitiate house in New Manila, Philippines. Indeed, our dear Lord Jesus Christ and His holy mother, Mary, have been so merciful to us.
We are three for this year's batch of novices (2018-2019). Interestingly, all the three of us come from different countries: Amos Hope Makina is from Malawi, Cristopher Mejia is from the Philippines and Alex Muhwezi is from Uganda.
We officially started the novitiate process on the 31st of July 2018 during the morning prayer. The ceremony was presided by Fr. Richard J. Magararu, SMM, the Delegation Superior. He was assisted by Fr. Paul Arnel Lucero, SMM, our Novice Master.
During the ceremony, we received the religious habit and the cord, and made our commitment to undertake the novitiate program with the spirit of openness and trust in the Divine Providence. It was indeed a meaningful ceremony.
We pray that with the intercession of Mother Mary and St. Louis-Marie de Montfort, we may always be motivated by generous love, and give ourselves completely to Jesus Christ through the hands of Mother Mary, as we follow the spiritual path that was proposed by St. Louis-Marie de Montfort.
May the perfect love of God reign in our hearts forever!
Novice Alex Muhwezi